We are a Danish-owned IT security distributor, a so-called Managed Security Service Provider (MSSP), which provides security solutions to public and private companies in Denmark and the Nordic region. We are also a provider of consultants, services, software, whitehat hackers and penetration tests (pentests) and the services are within hardware and software as a supplier of:
VAD – Value Added Distributor for more than 3,000 resellers in Northern Europe and MSSP Managed Security Service Provider and DAST (Dynamic Analysis Security Testing) Penetration testing also called PENTEST.
SOC (Security Operation Center) and supplier of, among other things. SIEM (Security Information and Event Management) and MDR (Managed Detection and Response) and XDR (Extended Detection and Response).
Encryption and Decryption of data storage and AI based security management and Multifactor authentication for 2 factor authentication, both with hardware and software.
Our clients are 2.500 dealers in the Nordic areas of Europe and the public sector: Police, Defence, Ministries, Municipalities, Public transport and security agencies. A part of our products is abot evidence securing products for law enforcement and evidence security companies.
We always recommend our customers and business partners to encrypt their data to avoid Ransomware attacks. Next, we recommend backup of the backup and a SIEM system to deal with the threats.
The 12 countries we currently are active in: Denmark, Sweden, Finland, Norway, Estonia, Latvia, Lithuania, Poland, Germany, Iceland, The Faroe Islands and Greenland.


The best references in the world with scanning and Redteams
Our solutions are used across the globe by many well-known organizations and companies that only want to work with the finest and most secure. These include: Department of Defence, US Airforce, FBI, CIA, NSA, White House, Nasa, Nato, UN, Google, Amazon, Cisco, Microsoft, Intel, AMD, Nvidia, HP, IBM, Samsung, Apple, Visa and Mastercard.
We can make invisible all login sites, ports and offer encryption of memory, USB, data storage systems, anti-phisingmails add-ons, as well as access to SSO API gateways. Thus, attempts at attacks by cybercriminals will not succeed with the brute force methods, DDOS ransomware threats and folder scans, which today cause 98% of all data intrusions. We also have a REDTEAM that moves out if the damage has been done.
Once your data is encrypted, it cannot be copied, deleted, or moved. Usually it is enough to encrypt briefcases, images, patents and protect registry databases and all databases. The same applies to the backup systems, even if there are security holes in operating systems or applications.
ICARE Security A/S is an authorized total supplier of:
Encryption of computers, home workplaces, servers and cloud solutions as well as SAN/SSD solutions, Backup and deduplication, etc.
Penetration test 7i1 (Pentest, APPTest, Dast systems, etc.) Security Software, Antiphising, Antispam, Antivirus, Antispam and Anti Ransomware Solutions
Surveillance against espionage, employee sabotage, employee crime and Ransomware accomplices
Security on websites, e.g. with the invisibility of all login sites, firewall, etc. and locking of files/data and encryption of all content.
Securing and monitoring of IOT, IIOT, Edge Computing as well as industrial Scada, PLC, SRO solutions, etc.
Consultant deliveries, Whitehack hackers, hostage negotiator as well as Forensic Software analysis in relation to hacking, industrial espionage and employee crime.
Encryption prevents encryption
By encrypting backups and all storage systems, whether SAN, Backup, SSD, Ram or Deduplication, it is achieved that the ransomware cannot encrypt it. Encrypted and possibly stolen data related to security holes remain encrypted and cannot be decrypted without the key. Thus, no one can open your files. Not even on the Darkweb.
The reality is that all companies and organizations are exposed to scans and attack attempts from hackers on a daily basis. Most people just don't know. This also applies to home workplaces, our private PCs, Mac, Unix and Linux computers, etc. In our hosting centers, we are scanned billions of times a year. Part is legal traffic, but the bulk is botnets that scan for security holes.
Here, many try to make sure by scanning its data storage systems from the inside. which is fine, but it doesn't give a picture of the risk of hacker attacks from the outside. One should scan from the outside in. This is where ICARE Security A/S came into the picture. We are a supplier of 7 of the 10 market-leading pentest systems in the world. We pentest companies daily and together with our partners, there are billions of scans every month.
One stop shopping for server rooms, hosting center and cloud providers
ICARE Security A/S provides products and services within secure server hosting, cloud computing, encryption, data security, firewall's, analysis and consulting. We protect and encrypt data against hacker attacks, including: espionage, ransomware, employee revenge and vandalism, viruses, malware and phishing and offer MFA to all employees and administrators with e.g. SSO unisone login controls and USB face, iris or fingerprint reader.
Our main business areas:
To prevent industrial espionage, ransomware and employee revenge by invisible backloging, invisible login sites, as well as providing non-hackable servers, workstations and home workplaces.
Offer SSO and MFA hardware, software and secure DEVKIT and API access to our resellers and partners
Provide state-of-the-art encryption with a "floating" CA that you cannot contact yourself with local remote backup.
Negotiating with ransomware hostage-takers (If we can't decrypt, which, incidentally, we can in 80% of all cases) and closing the security holes that were used by the hackers.
Nationwide Server Hosting Center Services
Rent out our whitehat hackers to perform pentest.
We have 30 years of experience in IT security with server hosting centers, banks, insurance companies, credit card providers, encryption and data security. Our employees have worked with data security since 1992 and we are the sole supplier in Denmark of the world's leading products within securing IT infrastructure.
ICARE Security A/S is founded by Michael Rasmussen and Henning Sand Sørensen and has offices in Herlev, Ringsted and Aarhus as well as offices and development centers in Germany (Hannover and Hamburg), Ukraine (Kiev and Odessa), Kenya (Nairobi) and USA (NY) and service offices in Sweden, Norway, Finland, Estonia, Latvia, Lithuania, Poland and Germany. We do also cover Greenland, Iceland and the Faroe Islands.
Meet the management of the security company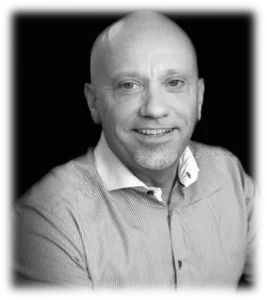 Henning Sand Sørensen, CEO has for 25 years worked with profiling of people and behaviour in relation to competence development and recruitment in different contexts and organisations. The starting point has been a management career as an officer in the Armed Forces, with leadership and organizational development at the Defense Academy and subsequently as a consultant in a leading consultancy. In addition, Henning has recruited highly educated profiles from home and abroad to a number of large companies in Denmark. Henning is a strong card when it comes to organizational development. In addition, he is certified in a wide range of personal development tools such as Lean and Prince2.
---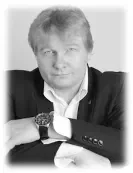 Michael Rasmussen Valiantin, President has 25 years of experience as CEO, President and Project Manager for some of the largest companies in the world. He has experience in ransomware, patents, design, outsourcing, team sourcing. Since 1992, I have been one of the first in Denmark to run Server Hosting Centre and am therefore a capacity for building hybrid cloud solutions, and for ensuring operational and server systems for e.g. 18 of the 20 largest companies in Denmark. I can act as Security or IT Manager for hire or consultant. I am co-founder of iCare.dk, Video A/S, Innovation Support A/S, Rekrutteringsfirmaet.dk, Agiludvikling A/S and Michael.dk.
---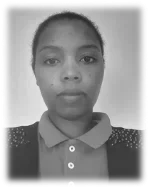 Leah Wambui, CSO, CEMEA is our Swedish-resident Support and HR employee with expertise in HR, Headhunting and management and candidate selection. This applies to Danish and foreign candidates, as well as to our development department in Ukraine (Kiev and Odessa) as well as in the country of their birth Kenya near Nairobi. In addition, Leah supplier of our attractive encryption systems for Cloud, SSD and SAN systems or Raid systems. The systems come with a 5-year warranty and free lifetime support. Today's encryption systems are secure because they cannot be hacked and if data disappears it cannot be decrypted. The systems can be easily interconnected, extended or combined with a cloud storage with local server hosting also called Hybrid cloud solutions.
---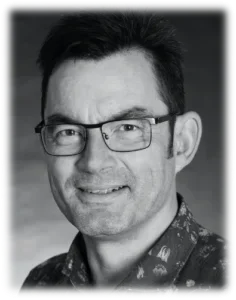 Peter Elsner, MSc, PhD, Senior Consultant has an MSc and a PhD in biochemistry/cell biology from SDU and UCPH, respectively. In addition, Peter CDPA (Certified Danish Patent Agent from DIFI) and Diploma Craft Brewer from Scandinavian School of Brewing. Peter has 12 years of research experience from UCPH and Novo Nordisk A/S in pharmaceutical-related areas, such as in vitro models for testing drug candidates and pharmaceuticals. In addition, Peter has 13 years of experience with IPR, including 5 years as a Senior Examiner at the authorities and the rest as a Patent Attorney in free practice. The technical areas have been chemistry, biotechnology, food and diagnostics. Peter has expertise in the development of IPR strategies, as well as with the many steps that their execution constitutes.
---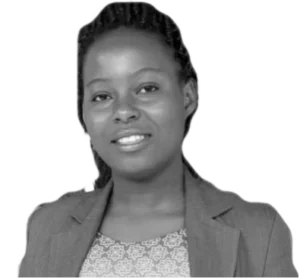 Vera Sand Sørensen, Bsc. Informatics has a background in a B.Sc. in Informatics and is responsible for all operations and ensuring that our company's computer systems work efficiently and correctly. As an IT consultant, Vera covers a wide range of tasks around infrastructure on IT and mobile platforms as well as APIs. Vera handles areas of information technology, from consulting to internal operations and server hosting outsourcing with partners and customers. Vera's core competency care for the customer's needs and a dedication to the best choice. She is good at finding solutions that are grounded in extensive knowledge and technical insight.
---
Manufacturers and Partners